I know everybody remembers these two dudes. They had us jumping around like some fools for a little bit. Kriss Kross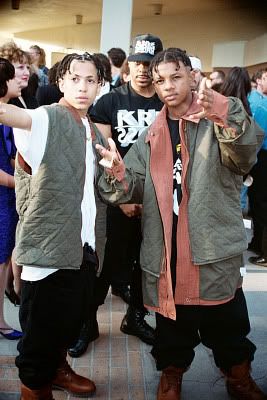 Looks like our modern day Kriss Kross is now...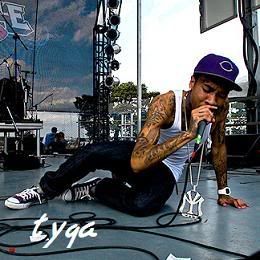 &
Yeah, thats right. Tyga & Breezy producing some hot duos in my opinion. I'm feeling their sound and style together. I'm just waiting for their mixtape. It will be nothing less than FIRE. Breezy is ALL GROWN UP after whooping Rihanna's ass! If all it took was for him to slap a bitch to get to this level...I AIN'T MAD!
My New Summer Pick:
Tyga & Breezy - G Shit
Tyga & Breezy - Holla At Me
Right now nobody has a roster as tight as Young Money. They might as well go ahead and place Breezy on it too!
Labels: Music
34 th0ughtz
| Links to this post
|


This work is licensed under a Creative Commons Attribution-Noncommercial-No Derivative Works 3.0 United States License.